Welcome back to
Real Talk Tuesday.
Thanks to everyone who participated last week! It was great getting so many different views on college.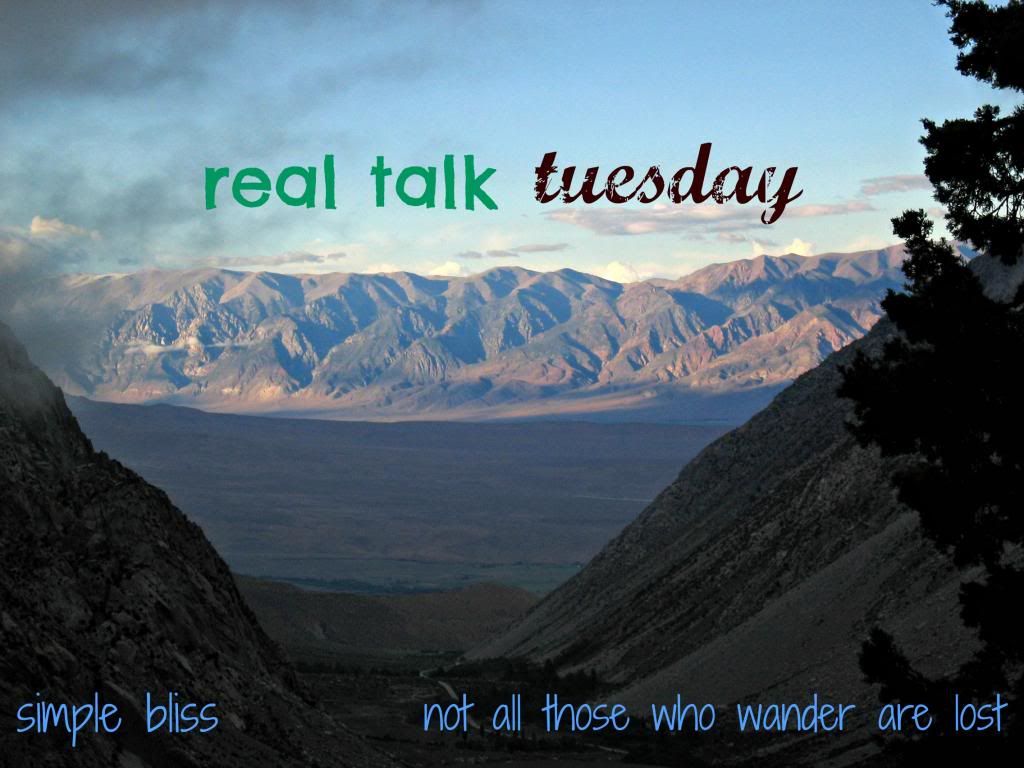 Today's topic is one of the scariest for me because in 5 years I will be 30. Which means I will no longer be "twenty-something." I will be a real person. I'm sure I said that five years ago about 25, but I still don't quite feel "real" just yet.
For pretty much all of my life I could base my goals around school, but now I've reached the point where that is not an option anymore. I haven't really put too much effort into thinking about five years into the real world but I guess better late than never!
While I have a feeling few of these will work out as planned, here are a few snapshots of how I picture my life to be in five years:
I hope to be in a serious relationship. At the rate I'm going I doubt I will be married, but I least hope to be with the person that I will marry.
I hope to have my student loans paid off. I know this is kind of ambitious but I'm making good progress already and if I keep it up at the rate I'm going I think it's actually doable.
I hope to have a clear goal for my job. I don't expect to be exactly where I want to be by 30, but I hope that I have a clear path to whatever it may be that I decide on.
I hope to own a house. I am still torn between wanting to live in a big old farm house in the country or a modern house in the middle of a bustling town, but I hope that at some point in the next five years I'll figure that out to some degree.
I hope, most importantly, that I am happy. There is still so much uncertainty in my life right now. While I think the uncertainty makes life interested, I am looking forward to a day in the future when I know what I will be doing everyday, where I will come home to, who I will come home to, and feel comfortable in all of it.